Company overview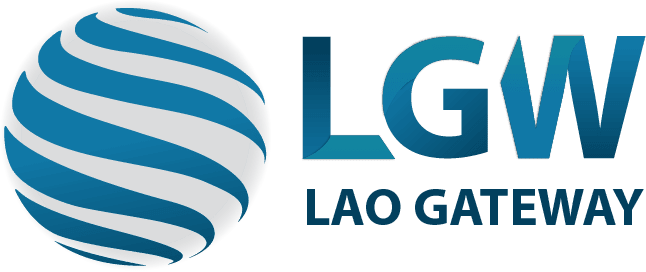 LGW was established in 2013 by the group of Lao business people with a clear vision to develop business in Information Communication Technology area. LGW was granted business license to operate in ICT and Telecommunications.
Over the past few years we have been serving our customers, business partners in various business areas where we work ith both private and government sectors in the field of ICT as well as in Telecommunications comprising:
Infrastructure design and development
Standardize operational processes
Project rollout
Databased management and network connectivity
Evaluation and development
Vision & Mission
Vision:
Lao Gateway Company Limited (LGW) eagers to become part of national force in developing economics and society of Lao PDR.
Mission:
We strive to build a strong foundation for our organization aiming to continue develop and promote Lao human resource together with our eagerness to expand our business at global level as our slogan:
Success Stories
•2013 - 2014:
Entered into agreement with Ministry of Post and Telecommunications (MPT) on Public Private Partnership (PPP) model for the establishment of Incoming International Voice Interconnection Service at Lao National Internet Center (LANIC) where LGW had invest in the project and represented LANIC in coordinating both local operators and inter-carriers.
•Established website www.laohosts.la which we provide domain name registration for .LA extension.
•Provided consultancy and design on numerous projects for The Lao Government such as:
Data Center at LANIC and Department of Radio Frequency (MPT)
Internet Gateway (MPT)
National Root Certification Authority (NRCA) and Government
Certification Authority (GovCA)
Lao Certification Authority (LCA) to provide Electronic Certificates
NVX Billing system
Lao AntiVirus http://www.laoav.la
•2018:
Entered into agreement with Consular Department, Ministry of Foreign Affairs (MOFA) to develop the Lao Official Online Visa project (Lao eVisa) https://laoevisa.gov.la and successfully launched the service in July 2019.
Leadership

Sombath SIMMA
Chief technology Officer

Koumphaxay SIRIVONG
Chief executive Officer

Sounthone PHOMMACHACK
Founder
Chairman of the board of director
Khanthaly DUANGDEE
Co Founder
Board of director

Phonethip Thilakoun
Chief Financial Office